Advance Siam Tech Co., Ltd
Advance Siam Tech Co., Ltd was established since 1997 as a distributor for measuring instruments to various industries. We specialize in predictive maintenance, consulting and installation for Vibration protection system by integrated maintenance technology. This to monitor machines health, reduce downtime, increase productivity & quality, reduce capital lost i.e. vibration analyzer, motor analysis tool, balancing tool, laser alignment for shaft and pulley, thermal image camera, ultrasound tester, flaw, hardness and thickness tester, vibration protection system, IR thermometer, portable ultrasonic flow meter, in line flow meter, water analysis, gas detector, gas and dust monitor, sound level meter, etc.
With our concern on the quality of the measuring instruments to the customers' process, product quality and safety, we select only best quality products and well-known brand with international standard for our valuable customers. The example of our products brand are Entek-Rockwell, PdMA, Pruftechnik, IRISYS, UE Systems, IRD Balancing, Flexim, Wilcoxon, Sensonics, CEC, Monarch Instrument, Siemens, A&D, Danatronics, KSR Kluber, Kansai and etc.
To convenience to find out our products, we have classified our products into 3 categories:
A) Predictive Maintenance Tools
B) Portable Measuring Instrument
C) Inline Measuring & Control Instrument
Those products can apply to use in many applications i.e. Condition Base Maintenance, Process Control, QA&QC, Safety & Environmental, etc.
We are highly concern in after sales service, so we have setup a service team with experienced engineers and technicians to help customers on technical problems and serve our customers on Repairing, Calibration, Installation, FAT, SAT, On Site Service and Instruments Rental.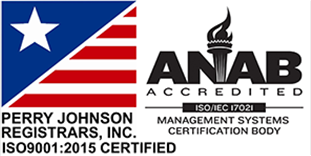 Customers Considerate, Quality Realization and Customers Success is our company's motto, which our staffs have followed up and use as a working standard.
Customers Considerate is listening to customers' problems and requirements. Realize the customers' problems are our problems. Try to understand and do the best to solve customers' problems. We target on making customers always satisfied in our service.
Quality Realization is working with the best quality as much as possible. Our philosophy is Fast, Accurate and Neatness by focusing in job detail and application carefully, continue thinking and developing a better work.
Customers Success is adherence to a commitment of working target by reviewing both plan and result comparing to the customers' target. We have to achieve our customers' target regardless of any obstacle.
From more than 10 years experienced in predictive maintenance system, we are glad to use our experience and knowledge to serve our customers with our full effort. Willing to give out the best quality, committing to customers as well as developing our quality system and always provide the best solution to our customers.